Molino Rossetto Shop
Molino world is what we are and what we do every single day. It is a cereals, flours, yeasts and recipes' world. It is our passion that becomes truth. It is the secret ingredient of our products.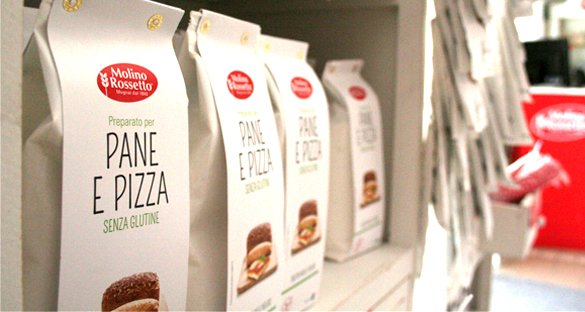 We are waiting for you by our Molino world (Via San Fausto 98 a Pontelongo), our shop with our entire products' offering. Our shop is open from Monday to Friday from 3.00 p.m. to 7.00 p.m. and on Saturday from 9.00 a.m to 1 p.m.. Follow us on our Facebook's page: Molino Rossetto Shop.
Our daily routine consists of: a mill, offices and a shop. But the beating heart of our world is located in the countryside, where we develop our ideas. Here there is our creative office, La Molinella. It is dedicated to events, cooking courses and creative meetings.