COCONUT FLOUR GLUTEN-FREE- 7,05 OZ (200 G) -
Coconut flour, gluten free. Ideal for many recipes. 
TORCETTI WITH SPELT, OAT AND COCONUT

In a bowl blend sugar with coconut, egg and oil. Add little by little the sifted flours with baking powder and a pinch of salt. Knead until the dough will be smooth and uniform. Put the dough in a bowl, cover with clingfilm and let it rest in the fridge for 20 minutes. Bring the dough and make some torcetti (diameter of a pencil and...

LEGGI

BUNDT CAKE WITH PINEAPPLE JUICE, CHOCOLATE AND COCONUT

Blend in a bowl all liquid ingredients. In another bowl blend solid ingredients. Add liquid ingredients to solid ones and whisk. Pour the mixture in the greased and floured cake mould, spread some hazelnut on the surface and bake in preheated oven to 180°C for 40 minutes or so. Let it cool completely before removing from the mould. Wait...

LEGGI

Congolais

Mix melted butter with egg and sugar. Add coconut flour and mix everything. Form 10 balls with a spoon and put them on a pan with oven paper. Put in the oven for 15-20 minutes until treats are golden. Let them cool before you serve it.

LEGGI

Strawberries and coconut mousse

Wash and blend strawberries, then pass them with a strainer. Beat mascarpone cheese with 50g of sugar and add coconut flour and strawberries mix. Whip cream with the remaining sugar. Add cream to mascarpone, strawberries and coconut mix and mix from the top to the down. Distribute mousse in cups and put them in the fridge until you serve them.

LEGGI

ALTRE RICETTE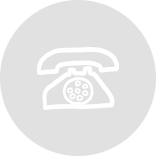 HELP
To track your orders, send an e-email to ordinionline@molinorossetto.com or call +39 3484252691 from  Monday to Friday during the following opening times:  9.00-12.00/14.00-17.00.
Contact us
Molino Rossetto SpA
Via Indipendenza 156 - 35029 - Pontelongo Padova (IT)
Tel 049 9775010 - Fax 049 9776607
Certifications
Newsletter
Stay updated with Molino Rossetto's News
Copyright © 2014 Molino Rossetto. All rights reserved.
Tutti i diritti riservati su testi e immagini.
P.I. 01591680283 | Reg. Imp. REA 125047 | Cap. Soc. € 500.000.