MANITOBA FLOUR- 176.37 OZ (5 KG)-
Common wheat type "0" flour 100% Manitoba. W320-350. 
Ciabatta bread

To prepare the poolish (semiliquid pre-dough): mix Manitoba flour with 0.035 oz of brewer's yeast and water. Cover the dough with cling film and leave it to rise in the fridge for 12 hours.  Mix flour "0" with durum wheat bran, crumble 0.42 oz of brewery yeast and add the fermented poolish. Start amalgamating the ingredients with a spatula....

LEGGI

Sliced bread

Melt the brewer's yeast in warm milk. Add the flour blended with salt, until the dough will be smooth. Divide the dough in two parts and let it rise for 30 minutes in a warm place and covered with moist rag. Put the dough in two buttered and dusted with flour plumcake moulds. Cover the moulds with baking paper and cook in hot oven to 180°C for...

LEGGI

Mix rye bread rich of seeds

Dissolve the sachet of dried active yeast (which you will find attached to the inside of the pack) in 280 ml of lukewarm water. Pour the 'Rye Bread Mix' onto a flat surface or into a bowl. Add the dissolved yeast in the water and knead for 5-10 minutes until the dough is smooth and even. Cover it with a wet cloth or cling film and leave it to...

LEGGI

Roses cake

In a bowl add the sifted flour with dry mother yeast. Then make a well in the centre and pour sugar, salt, lemon zest, eggs and warm butter. Combine all the ingredients with a fork and add warm milk little by little. Knead the dough on a floured pastry board for 10 minutes at least, stretching it out with hands, roll it up and beat it on the...

LEGGI

ALTRE RICETTE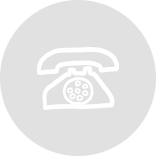 HELP
To track your orders, send an e-email to ordinionline@molinorossetto.com or call +39 3484252691 from  Monday to Friday during the following opening times:  9.00-12.00/14.00-17.00.
Contact us
Molino Rossetto SpA
Via Indipendenza 156 - 35029 - Pontelongo Padova (IT)
Tel 049 9775010 - Fax 049 9776607
Certifications
Newsletter
Stay updated with Molino Rossetto's News
Copyright © 2014 Molino Rossetto. All rights reserved.
Tutti i diritti riservati su testi e immagini.
P.I. 01591680283 | Reg. Imp. REA 125047 | Cap. Soc. € 500.000.